Glimpses of the opening of the sculpture Gravity matters by Matias Di Carlo at Europos Parkas
2023 08 28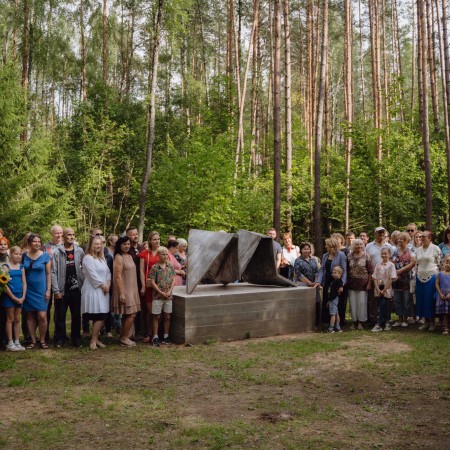 Shots from the opening of the sculpture Gravity Matters by Argentinian artist Matias Di Carlo at Europos Parkas, Open-Air Museum of the Centre of Europe.
Europos Parkas museum is grateful to all who contributed to the project. Special thanks to Matias Di Carlo, Tor Anders Petteroe, Wadström Tönnheim Gallery and its director Mattias Tönnheim as well as artist and art expert Brigita Krasauskaitė.
Matias Di Carlo's artwork presentation to public is part of Europos Parkas project "The development of professional art and cultural field in Europos Parkas. Artists for a sustainable world". The project is partly financed by the Lithuanian Council for Culture.
Photos by Valerija Stonytė. 
Reportage at the Lithuanian National Television news show "Panorama"