Europos Parkas was founded in 1991 by Lithuanian sculptor Gintaras Karosas. The exhibition spans an area of 55 hectares and is visited by 40,000–60,000 people annually. Europos Parkas is the first museum in Lithuania to be run by an NGO.


The goal of the museum is to give an artistic significance to the geographic centre (as determined by the French National Geographic Institute in 1989) of the European continent and to present the best of Lithuanian and international modern art achievements.


While enjoying the treasured landscape of the park, you will at the same time discover the admirable world of art. The collection includes large scale works by famous contemporary artists such as Abakanowicz, Oppenheim, LeWitt, Pepper.


The sculptures are permanently exhibited amidst beautiful rolling hills, woodlands and grasslands dotted with natural springs. The yellow blossoms of the grassland in the spring time and the faded colours of the misty autumn add an atmospheric backdrop to the sculptures. This harmonious whole with the light changing as the day progresses makes a lasting impression.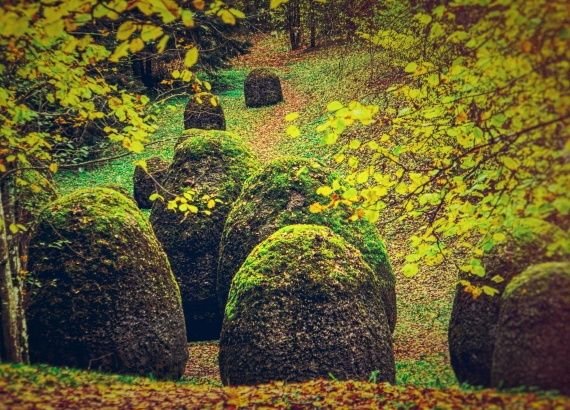 Europos Parkas is highlighted as Destination Art by art researcher Amy Dempsey. In 2005, the UK daily The Independent listed Europos Parkas as one of the fifty best sites for visual arts in Europe. In 2000, the Guinness World Records agency has recognised the televisions sculpture at Europos Parkas to be the world's largest of its kind. In 2006, the National Advancement Prize was awarded to Gintaras Karosas for establishing the open-air museum Europos Parkas. In 2008, the Government of the Republic of Lithuania accepted the activities of the museum as the project of state significance.


In 2017 The Telegraph (Great Britain) starts the list of 16 reasons why Lithuania should be your next holiday destination with Europos Parkas.