In Europos Parkas you will find a cosy restaurant, where you can have lunch or dinner either indoors or in the open-air.


Surrounded by an exquisite view and sculptures, you will be able to have a rest, and to try tasty dishes and cold Lithuanian beer. The outdoor restaurant amid small sculptures and under the apple-trees, hosts up to 70 people.


The restaurant offers European cuisine. All meals are prepared from fresh produce and only on order. Pancakes with curd, Grilled Chicken and Chicken Kiev are the most popular dishes among visitors. Choosier guests can try the Roast Salmon Fillet or Veal in Wine Sauce. The hot Apple Pie is baked from apples grown by the restaurant. Only here can you try the Artists Dessert.


Special attention is paid to coffee – the most popular stimulating drink in the world. The restaurant serves high quality Lavazza coffee, which is made using a LaCimbali M31 Dosatron - the best coffee machine in the world, which produces the tastiest coffee. For coffee, the restaurant uses crystal-clear water. The water, with a wonderful natural taste, comes from a 60-metre bore hole on the territory of Europos Parkas.


Being far from a busy road, the museum restaurant is an oasis of nature, art and peace. Fresh air and attentive service are guaranteed. The restaurant is open daily from 10 a.m. to sunset.


Europos Parkas Restaurant invites you to celebrate on your family special occasions, to make a party for your company clients or colleagues.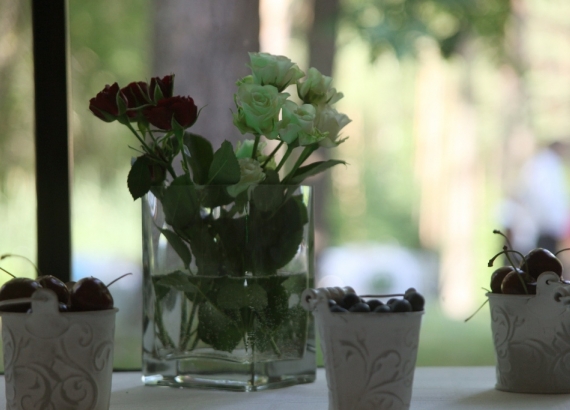 For more information, please contact the hq@europosparkas.lt
Europos Parkas also offers you to organize events in open-air.